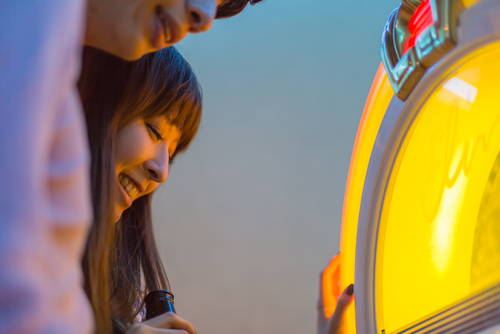 One of the best ways to draw a crowd and keep people entertained at your venue is through coin games and similar products. From pool tables and jukeboxes, to 8-liners and arcade game machines, South Texas Vending, Inc. prides itself on providing the coin-operated arcade machines you need to indulge your patrons—and make a little extra on the side! We offer leasing and servicing for all of the following coin-operated amusement games in Brownsville, Harlingen, McAllen, and Cameron County, TX:



8-liners

Looking to outfit your bar or entertainment venue with an 8-liner unit or two? We're the company to call! We'll set you up with games your patrons will love to play and a new source of income for your establishment.




Coin-operated arcade games

Our selection of coin-operated arcade games is one of the best in the region. Tell us what types of games you're looking for and we'll make sure you've got access to them in your facilities.




ATMs

We're a trusted ATM supplier in Brownsville, TX and can offer you the complete range of maintenance services that go along with placement. From restocking to repairing malfunctioning units, we'll give you the support you need to have an ATM on-premise.




Crane machines

Nothing captures the allure of kids and kids-at-heart like an old-fashioned crane game! We have crane units in a variety of styles, giving you the ability to stock the prizes that will attract players of all ages.




Jukeboxes

Coin-operated jukeboxes in Brownsville, TX are a great addition to any bar, bowling alley, restaurant or other establishment where good times are sought by all! With options from leading brands like Touch Tunes, we'll make sure someone's favorite song is always on in your establishment.




Kiddie rides

Kiddie rides are beloved by all and make for many fond memories. We're happy to place one or more of these rides at your establishment, so you can give customers yet another reason to visit.




Pool tables

What's a bar, bowling alley or banquet hall without a pool table or two? We lease and service pool tables for your venue, giving you another option to satisfy your customers' demand for entertainment, while also raking in a little extra cash on the side.




Redemption games

We offer a whole scope of redemption games in varying styles, giving you the opportunity to introduce entertainment to your venue. From ticket-style games to prize payouts, there's something for everyone in our inventory.
Get in Touch!
Turn your establishment into an epicenter for fun and entertainment with any of our game machines! Reach out to us today at 956-350-5176 to inquire about our inventory of coin-operated arcade cabinets. Remember, we service everything we lease!